The 9th foxhole approaches. foxhole meetings aspire to assist independent curators and self-organized entities; the project is interested in creating and supporting its own safe zone or "foxhole" of self-sufficiency in Stockholm.

Everyone Who Has Ever Been Tattooed by Salong Flyttkartong: A Get-Together
"A year has now passed. For the first time, I am able to dedicate an evening to those who have been involved with my practice. For the evening, I will leave my machine in the studio (information for Stockholm Environmental Dept)."
—Linnéa Sjöberg
» Mingle in the spirit of Salong Flyttkartong
» Discuss future tattoo ideas
» What went wrong? What went right?
» What happened with the police and Miljöförvaltningen?
» Meet Salong Flyttkartong members (you are a member if you were tattooed by Sjöberg)
» Why hate Salong Flyttkartong : ( ?
» Share your Salong Flyttkartong tattoos
Sjöberg's 'Tits t-shirt' [ed. 100] will be available for purchase (500 SEK).
Foxhole Meeting #9
Date: Wednesday, 10.30, 2013
Time: 7-9 pm
Location: Minibar Artist Space
Address: Hälsingegatan 33, 113 31 Stockholm
T-bana: Odenplan / S:t Eriksplan
7 – 7:30 pm: Linnéa Sjöberg's presentation + Q&A
7:30 – 9 pm: Mingle (previous collaborators meet future ones)
Note: All meetings are open to the general public. Refreshments await.
October's Invited Artist
Linnéa Sjöberg (b. 1983) lives and works in Stockholm. Her artistic practice could be described as performative research where her own identity/role is the central focus. She asks questions which continue to revolve around authenticity and prejudice. Sjöberg exposes herself to ranging actions, undergoing experiences throughout extended time periods, creating her own new identities. Everyday life has become the setting for her art. www.linneasjoberg.com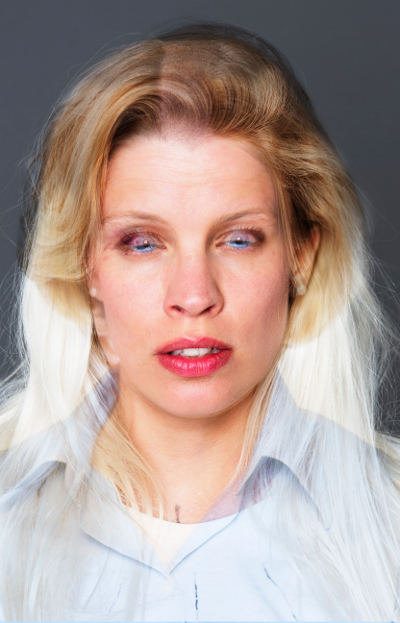 Image: Morph. Photo by Linnéa Sjöberg
For more information, go here.