This July, valeveil attended a curatorial residency at Tomma Rum in Kil, Sweden. Influenced by a visit to Värmland and this year's unique exhibition space—an abandoned slaughterhouse (address: Gamla slakteriområdet, Industrigatan)—two new site-specific projects have been executed.
1. Designed to highlight incoming Tomma Rum artists in Kil, the Paper Tape exhibition "The Beast Eulogies" can be viewed here. It includes creative responses and improvisations which adopt and expand upon the form of a eulogy to or for a dying or dead beast. Contributing artists are both Swedish and international;  they present new work inspired and influenced by their stay in Kil. To read more about Tomma Rum, go here or here.
2. valeveil is now working alongside the experimental Swedish artist Jonas Gazell (Umeå) who is an artist-in-residence at Tomma Rum in Kil. Gazell will contribute to valeveil's Tandem project in collaboration with curator Jacquelyn Davis to co-design and execute a new art project to be shared this winter.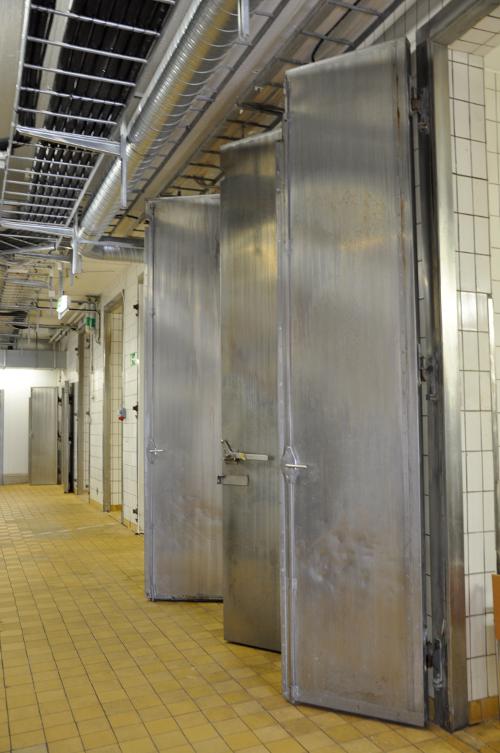 Image: Gamla Slakteriet. Photo by Jacquelyn Davis