Jacquelyn Davis will give a new lecture "The Real Fake Vs. The Fake Real: A Heterotopic Breakdown" along with an introduction to the curatorial initiative valeveil including her position on cross-cultural, interdisciplinary practice from an American-Scandinavian perspective at SITE Studio in Stockholm.
» Kinda Open Site – Weekends of Dialogue
Date: Saturday, 11.24, 2012
Time: 7 pm
Location: Site Sweden (Studio)
Address: LM Ericssons Väg 26, 126 26 Hägersten
T-bana: Telefonplan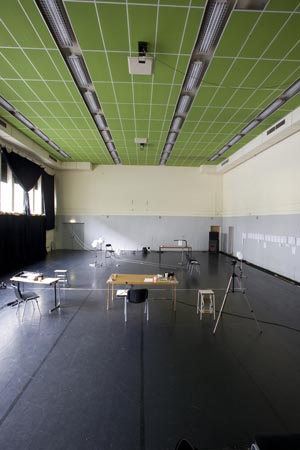 Image: SITE Studio. Photo by SITE
For more information, go here.