Contributing to valeveil's Bow and Arrow project, the Danish artist group Wooloo (Sixten Kai Nielsen and Martin Rosengaard) will curate a series of conversations examining local participation, communication concerns and the flow of energy between Tensta and Stockholm in late April. Wooloo will introduce the mission and evolution of their artistic and curatorial practice, as well as share their upcoming sculptural plans and initiative Avfyrningsrampe / Launching Ramp which will be inaugurated in June in Tensta. Scheduled talks follow (others TBA):
PUBLIC PROGRAM: Tuesday, 4.24, 2012
» Site Visit in Tensta
Location: Föreningen Kulturhuset Tensta Träff
Address: Hagstråket 11, 163 63 Spånga
T-Bana: Tensta
11 am – 12 pm: Wooloo presents sculpture project for the invited, press and general public. The presentation will share Wooloo's considerations behind the project, collaboration details and new directions in the field of participation-based art.
12 pm – 1 pm: Sculpture fabrication focus, viewing the 1st rendering of "Avfyrningsrampe" / "Launching Ramp" and unveiling how project will materialize.
(lunch break)
» Sculpture Presentation + Panel Discussion / Debate in Stockholm
Location: KKH (Kungliga Konsthögskolan / Royal Institute of Art), 4th floor lecture room (Konst & Arkitektur / Art & Architecture dept.)
Address: Flaggmansvägen 1, 111 49 Stockholm
T-Bana: Kungsträdgården
3 pm – 4:30 pm: Wooloo's presentation and discussion focus will be on Stockholm's creative youth as well as an inquiry into how participation-based art can (and should?) function as social commentary and instigator for change.
For additional information about Wooloo's project, go here.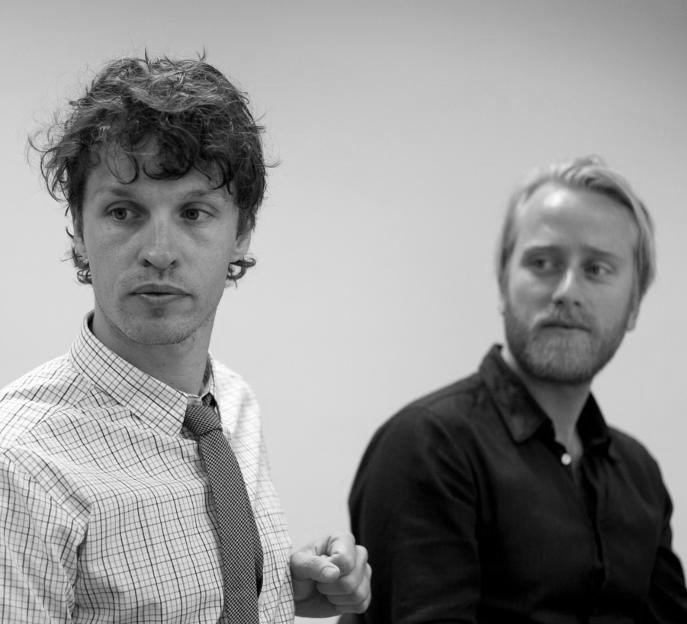 Image: Wooloo.